Earlier this month I had the chance to work on an engagement photo shoot with Sarah, Christina, and Charity.
Steve and Jenny are getting married this October. They wanted their engagement portraits taken where Steve proposed - at a small horse farm where Jenny has taken lessons for a number of years. Steve worked with the owner of the farm to plan a surprise day there for Jenny, while Jenny was planning a day there for Steve. He even took several horseback riding lessons so he could impress her.
They were kind enough to let 4 people photograph them. It was around 1pm, 80+ degrees, something like 97% humidity, the bugs were biting and the grasses were scratching but you wouldn't know that from looking at them. They were too busy smiling at each other.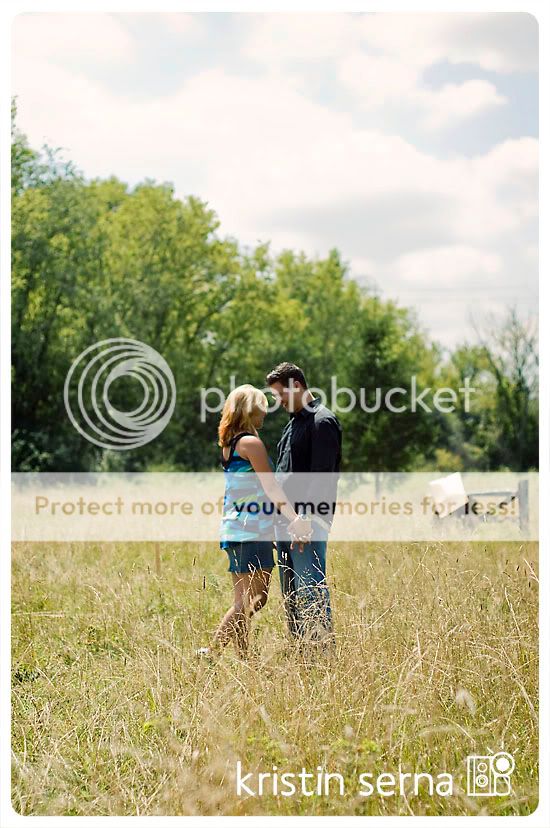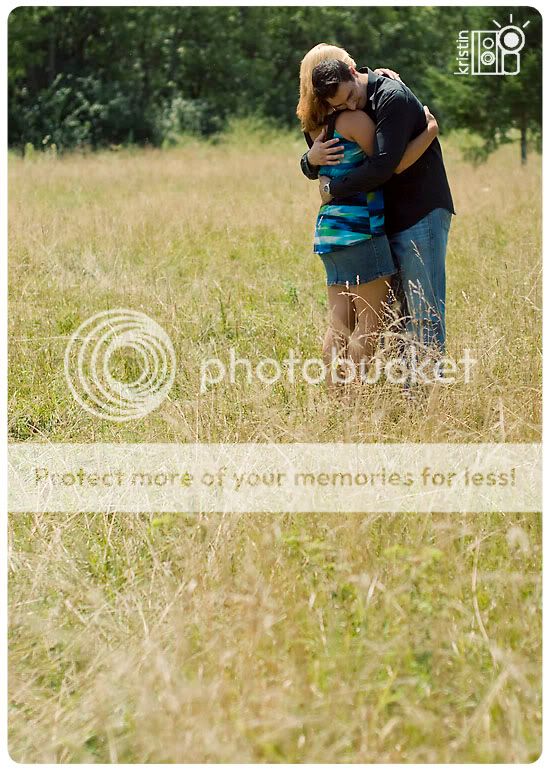 I think this last one is my favorite. It's just so darn sweet. And the smile you can see on Steve's face really caps it.
Thank you to Jenny and Steve for letting me be a part of your engagement photo shoot! It was my first one and I look forward to doing more (and weddings too!).
©2010 Kristin Serna This post and these photos cannot be republished without my permission.